About Moldwell
Moldwell is an ISO 9001:2000 certified company established in the year 1981. Today it has carved a business niche as one of the fastest growing business conglomerates engaged in manufacturing Water Switches, Plastic Parts for pump industry besides catering to diversified industry verticals with tailor-made plastic products.
Ever since its inception, Moldwell is continuously striving for excellence with skilled man power and managerial know-how. Our diligent professional's with extensive industry knowledge and expertise help us provide high quality products in the most economical fashion.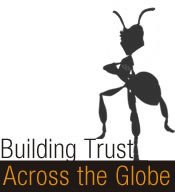 Our two manufacturing units sprawling over an area of 65,000 sq.ft, fortified with state-of-the-art technology and cutting-edge machineries Moldwell ensures providing innovative and cost-effective solutions that reflect our goal. By continually investing on advanced technology, high grade raw material and skilled workforce, we stay one step ahead among our competitors with technological advancements in the plastic molding industry.
Over the past 2 decades of industrial expertise, Moldwell have emerged as one of the leading players having capabilities of developing a product from concept to finish. Being an ISO 9001 certified organization, we pay special attention to quality, tolerance, durability and traceability of the finished components.
Our untiring efforts towards customer satisfaction helped us acquire new customers and retain old ones. By manufacturing and supplying wide range of high quality plastic molding components and assembled parts, we have built the trust and earned support of many prestigious clients.